Wedding bulletin cover art
My wife and I had a small budget for our wedding so we ended up doing a lot ourselves. For example, I created this clip art file for the cover of our wedding bulletin. I printed it on some simple stock from our local paper supplier. The results can be seen below.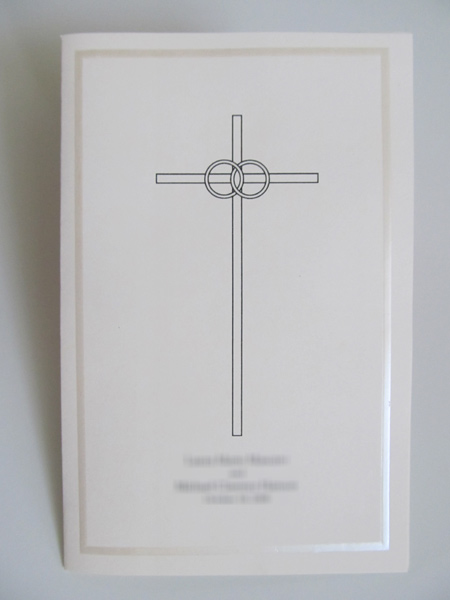 The SVG source file can be found on github. I uploaded this to openclipart.com back in 2010 but figured it deserved a permanent spot here.
Please feel free to use or share as it's licensed under Creative Commons 4.0. Bonus points if send me an email after you've used it!